Slats, Racks and Cabinets
On 6th July 2015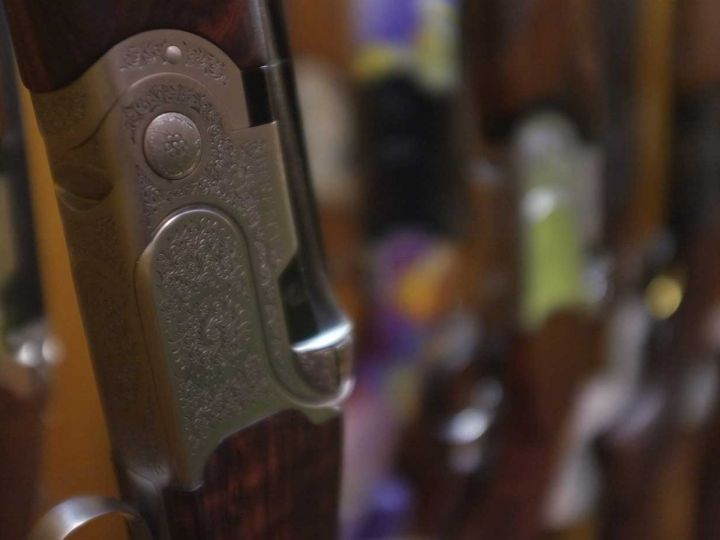 The gun racks have arrived today. These are oak effect and look stunning! The corner cabinets won't go in the door, so they are having to cut them out a bit. They really look good next to the beams.
The builders have finished adding slatted wood to one side of the outside of the building. This covers up some ugly block work, but actually gives the outside some rustic character. I am thinking of having some hanging baskets on this wall.
Julian bought a couple of guns on Friday. It's my job to enter any guns that he buys at the moment (until our computerised system is in operation) in a handwritten register. We have to keep a record of all guns, their serial numbers and the name, address and RFD/certificate number of whoever we buy the guns from. The police need this to be able to keep track of where all our guns are being kept.
Ben our Marketing Manager has designed some stationery for us. He has branded some compliment slips, letterheads and invoice books for us.
---