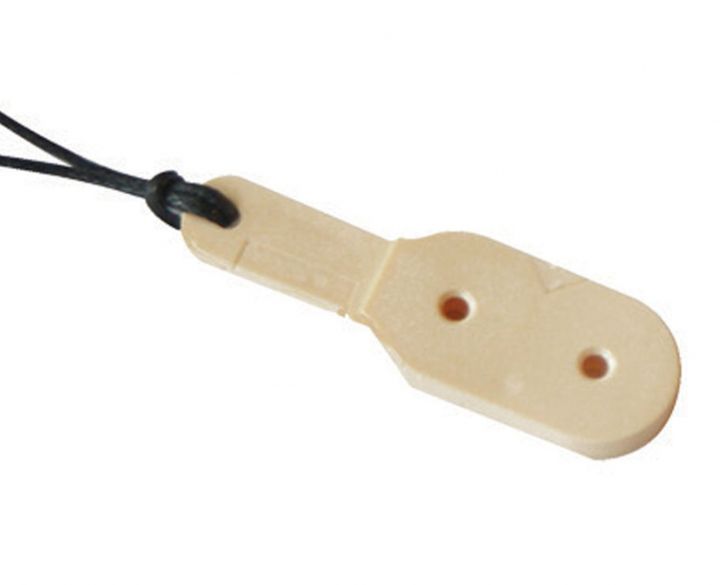 Made by the Austrian company Faulhaber, the Faulhaber Hen Call is designed to mimic the sound of a Hazel Grouse Hen. As well as doing that, it is superb for producing a consistent, high frequency rodent distress call
The Faulhaber Hen Call is the perfect compliment to either your Best Fox Call SS or your Best Fox Call Original. Being a quieter call, it is really effective of quiet nights, or when doing close up work.
A simple, effective and devastating product…
The Faulhaber Hen Call Predator Call has many benefits, including:
Simple design
Light, easy to carry and simple to use
High frequency, realistic sound
Reproduces the soft squeals / shrieks of a distressed small rodent
Completely weatherproof, hardwearing and tough
Simple in design which means no dead batteries or broken switches
Deadly effective
Delivery Costs
£5.00 UK Mainland Under £150 Delivery in 2-4 working days
£8.50Highlands and Islands Under £150 Delivery in 2-5 working days
FREE!Free Delivery - UK Mainland, Highlands and Islands Over £150 Delivery in 2-5 working days
FREE!Store Pick Up Opening hours Mon - Fri: 9am - 5pm
Opening hours Sat: 9am - 3:30pm
Orders received before midday will, wherever possible and subject to availability, be despatched the same day. Small items will be dispatched by First Class Recorded Post. Larger items will be dispatched by courier. Please allow up to five working days for delivery.
---
Returns
If you are not entirely satisfied with your order or you wish to change it, we will gladly exchange or refund any full price unused items within 28 days or purchase.
Just follow these easy steps:
Using the same parcel that the goods arrived in, pack the item(s) to iclude all the original packaging and a copy of the invoice.

Send the parcel back to us to the following address:

Coombe Farm Sporting


Roundham, Crewkerne, Somerset TA18 8RR